With well over $3 billion of real estate transactions on the East End since 1995, Gary DePersia is consistently among the top producers in the Hamptons. The year-on-year member of Corcoran's President Council has qualified as a national list maker since 2008 when The Wall Street Journal ranked him the nation's 4th top broker. Operating with three licensed assistants has allowed Gary to build a business stretching from Southampton to Montauk and Sagaponack to Shelter Island for buyers, sellers, renters and investors. Gary's nearly 30 years in Hamptons luxury real estate has generated benchmark sales and an unsurpassed reputation for being the best in his industry.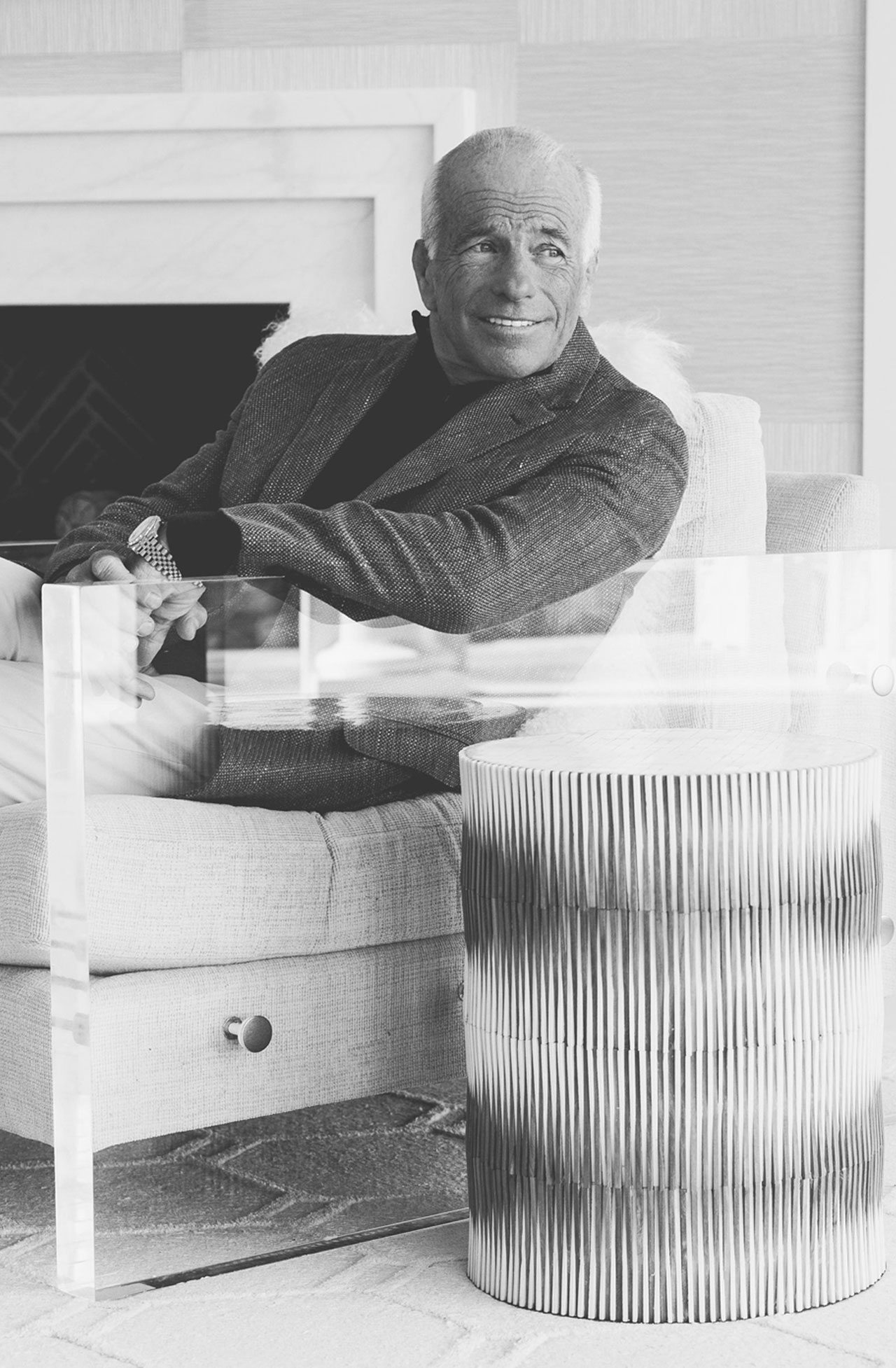 With scores of his listings sold and closed, as well as matching hundreds of his own buyers and renters with the right properties, Gary's 27+ years in Hamptons luxury real estate has generated benchmark sales. Gary was the listing and selling broker for the 55-acre waterfront oasis Tyndal Point in Sag Harbor's North Haven, still one of the biggest residential sales ever north of the highway plus the largest transaction for that year on the East End ($36M in 2011); and for the 23,000-square-foot, 9-bed and 13.5-bath Summer House on Olde Towne Lane, Southampton's highest price ever at that point for a property under 4-acres and off the water ($27M in 2019). Gary was also the listing broker on the highest priced land sale in Bridgehampton South ($37.5M in 2007); the listing broker on the highest priced residential sale north of the highway in East Hampton ($12.5M in 2009); and the selling broker for the most expensive single family residence sale north of the highway, in Bridgehampton, and off the water in the Hamptons ($20M+ in 2005).
Deep experience with an affable nature and energized style make Gary a favorite of NYC and out of area brokers who want to refer their clients to a knowledgeable Hamptons realtor who truly cares about client service. Local brokers also value his insights and have come to emulate the importance of expert marketing that Gary realized early on.
Appreciating each buyer or renter has a different idea of what defines their Hamptons experience, Gary is well-versed on the inventory of each village and hamlet. He is equally comfortable assisting on the rental of a modest summer cottage as he is showing off one of his spectacular multi-million dollar listings.
A strong believer in rewarding the confidence of those listing their properties with him, Gary is the East End's most prolific advertiser. His exclusive listings are found regularly in print and online across local, national and international media. A role model in the use of cutting-edge marketing tools, he was the first Hamptons broker with a personal website (myhamptonhomes.com) and broad use of social media.
An inimitable ambassador for Hamptons luxury real estate, Gary regularly guides television viewers around the area's finest homes appearing on NBC TV Open House, CBS TV Living Large and PBS TV Best Places to Live. He is often asked for his expert views being quoted in The New York Times, Wall Street Journal, New York Post and The Real Deal.
Rare but quality downtime includes skiing in Aspen or heli-skiing the mountains of British Columbia; as well as windsurfing the waters of the Hamptons on Noyac Bay near his home in Sag Harbor.
Join my mailing list today
Insider offers & new listings in your inbox every week.
---
By submitting this form, you are consenting to receive marketing emails from: . You can revoke your consent to receive emails at any time by using the SafeUnsubscribe® link, found at the bottom of every email.
Emails are serviced by Constant Contact